Building the TESLA of health
Technology being used to optimise health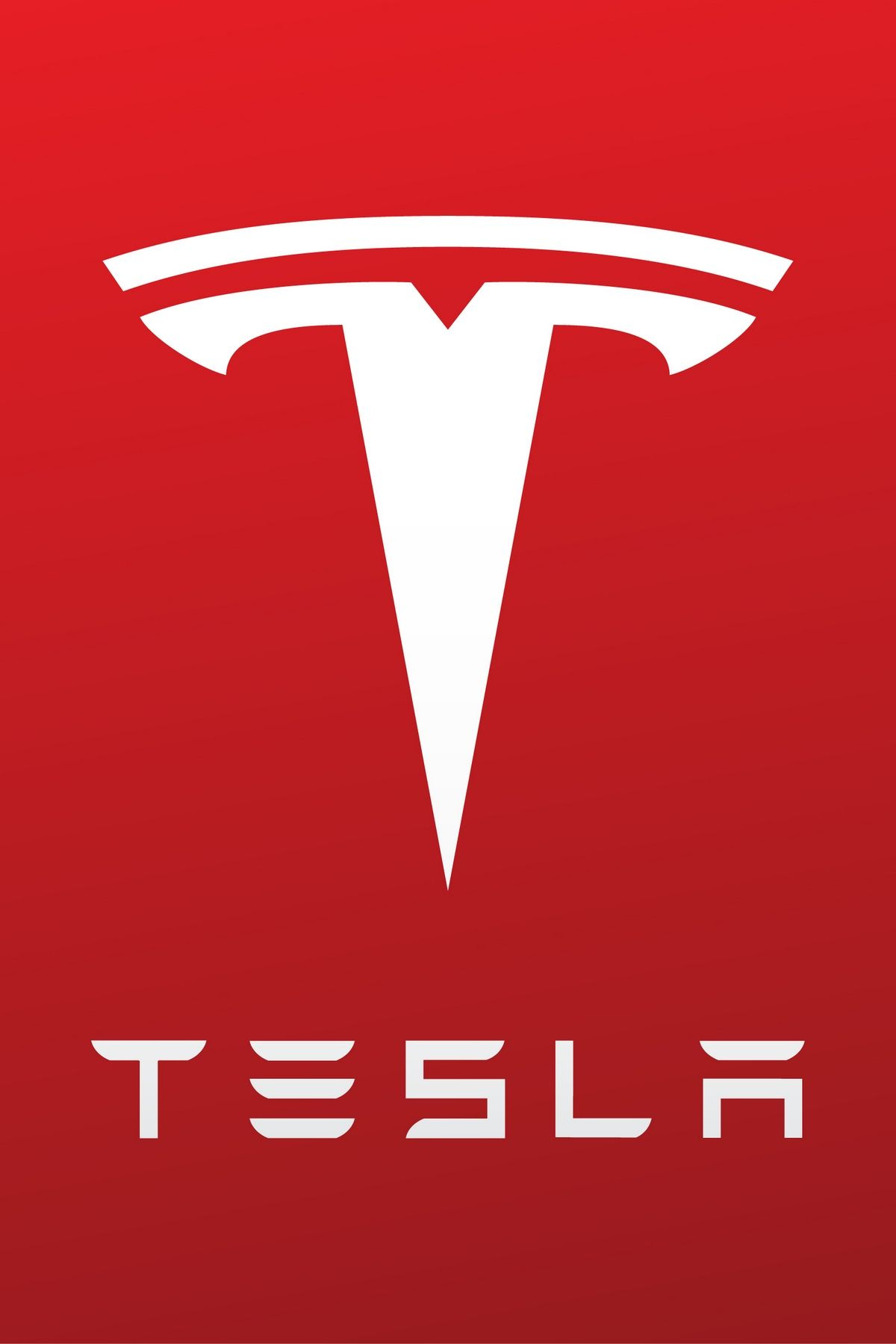 Tesla represents automation, data centricity and enticing branding. The Health industry also needs to adopt these pillars. Tesla uses data, AI, ML and various sensors and software that processes information to adapt and learn like a human.
As someone working at the intersection of health, tech and innovation I have come across a few companies enabling a similar future for health. As we start to focus on prevention and consumers look to use data to make smarter decisions there are more people looking for these solutions.
WHOOP- A device that uses data to focus on recovery. Whoop uses Heart Rate Variability (variation in time between each heart beat which is a good indicator of physiological stress), resting heart rate, respiratory rate and sleep to give you a recovery score as well as a strain score to help you make more informed decisions with regards to work, travel and training. The founder Will Ahmed is a big advocate of use by date to inform training.
LEVELS- Aims to help you optimise your metabolic health by using a patch on your arm to monitor your glucose levels continuously. We all differ genetically and therefore we have different glucose responses individually to different foods. Levels allows you to optimise and personalise your diet and nutrition intake for peak performance (mental clarity, weight loss, energy, recovery) as you can see which foods cause glucose spikes.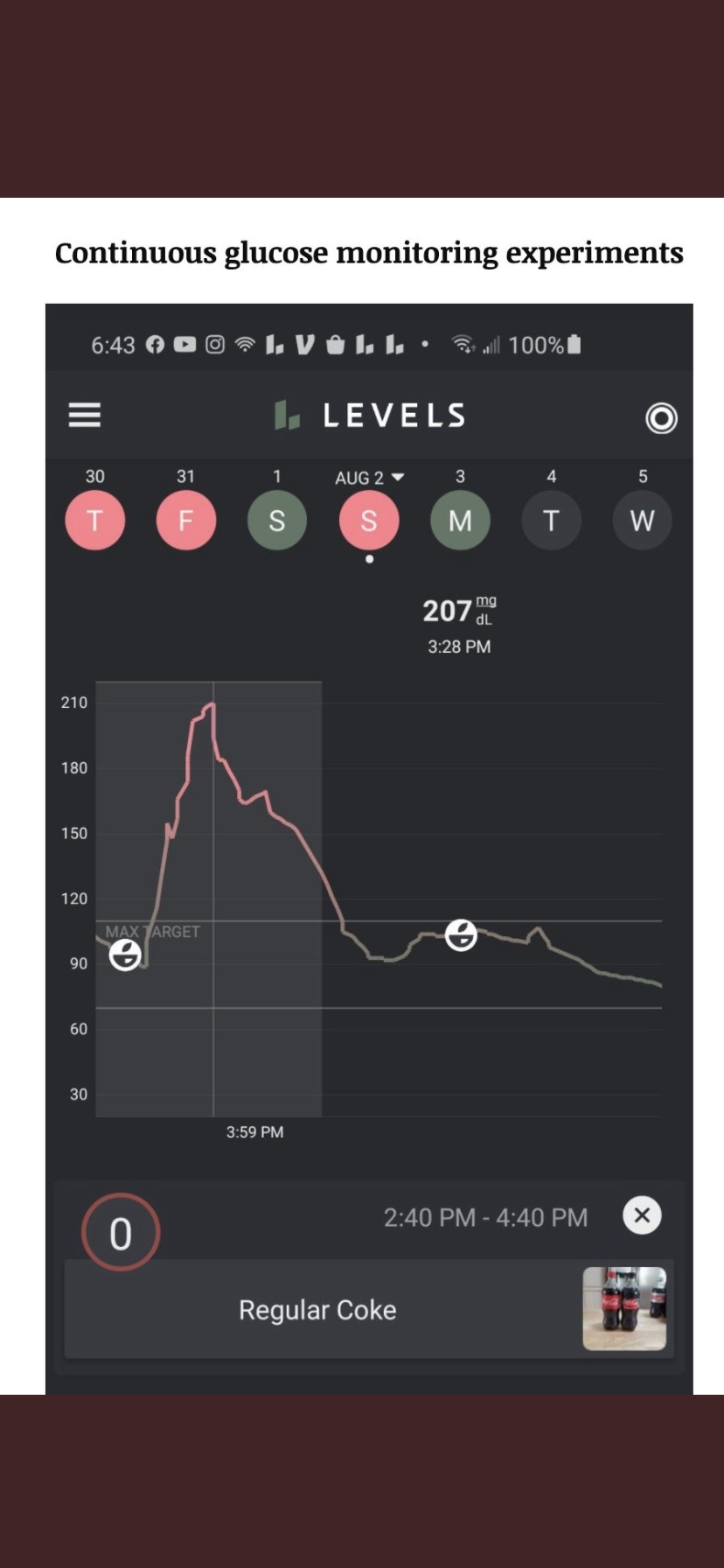 Speaking to Sam Corcos then CEO of Levels it was interesting to hear the impact it is having on the health of their early users.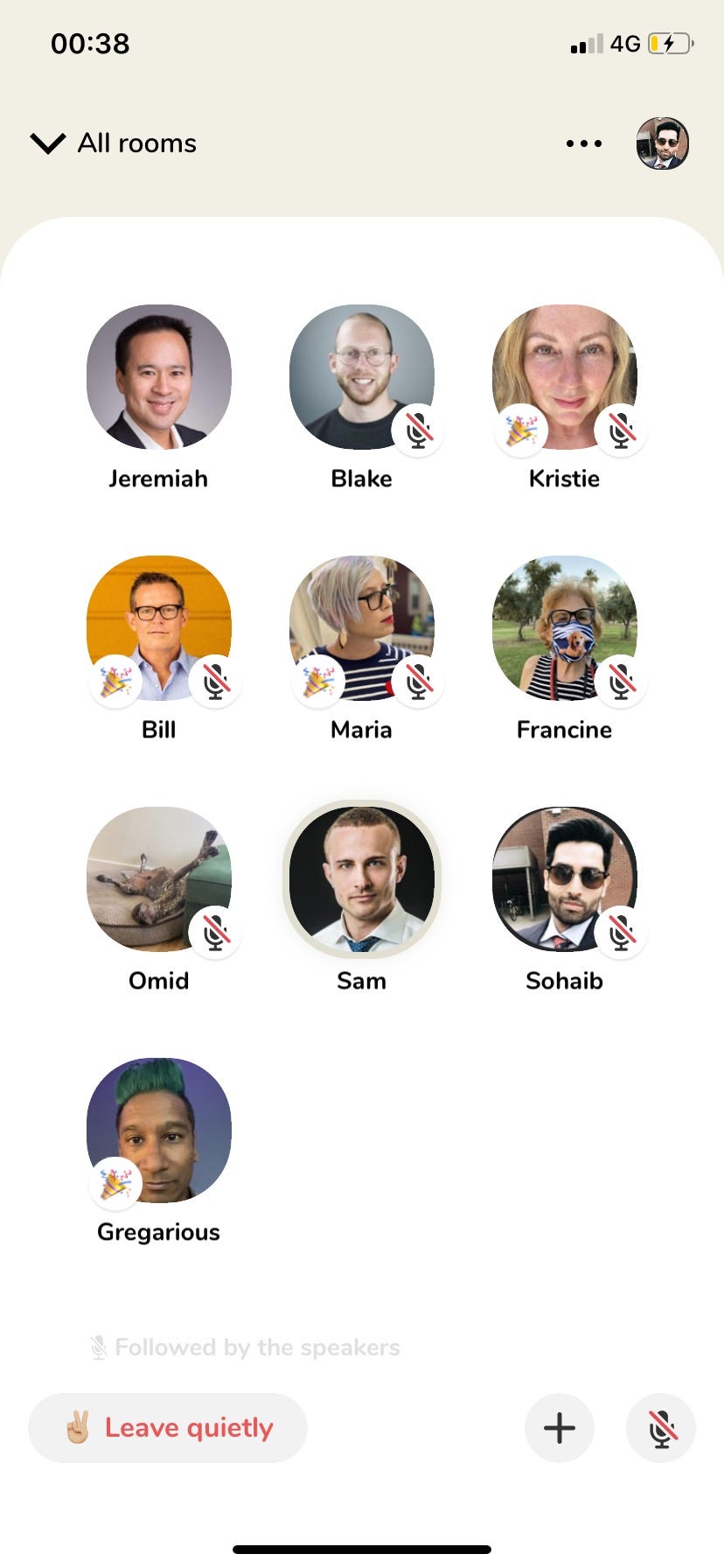 8SLEEP- Is a sleep fitness company aiming to improve the quality of sleep. The sleep pod automatically controls and adjusts temperature which is key to optimum sleep and tracks biometrics including HRV, deep sleep, REM sleep, tosses and turns. Sleep is arguably the most important variable for our health and longevity.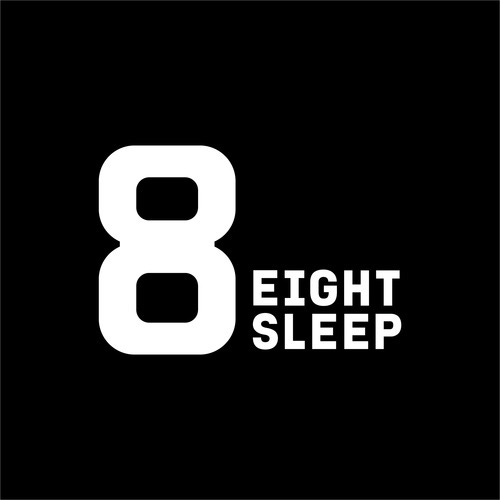 Speaking to CEO Matteo Franceschetti described how regular users but even basketball players are using the advance technology to enhance their recovery.
PELOTON- A fitness centred company which is growing a cult like following with the bike, tread and digital app which enables people to workout at home using the best trainers in the world. Peloton brings the concept of boutique fitness and community home. It helps you track cadence, output, resistance, heart rate and calories whilst exercising. Mirror is a recently acquired company by Lululemon which gives personalised workouts in line with your goals, preferences and profile (i.e. helps you avoid exercises to protect an injury).

I have been lucky to have been in Clubhouse rooms with Blake Chasen who hosts the tech and wellness show and works in product at peloton about the potential future of the exercise space using enhanced data analytics.
Coa- A company building the gym for mental health and focussing on mental health. Mental health is arguably the most important focus for our future. Alexa Meyer is leading a movement for emotional fitness. Virtual therapists being matched to your needs and classes focusing on self-awareness, play, curiosity, empathy, resilience, communication and mindfulness will help treat and prevent mental illness but also enhance mental wellbeing.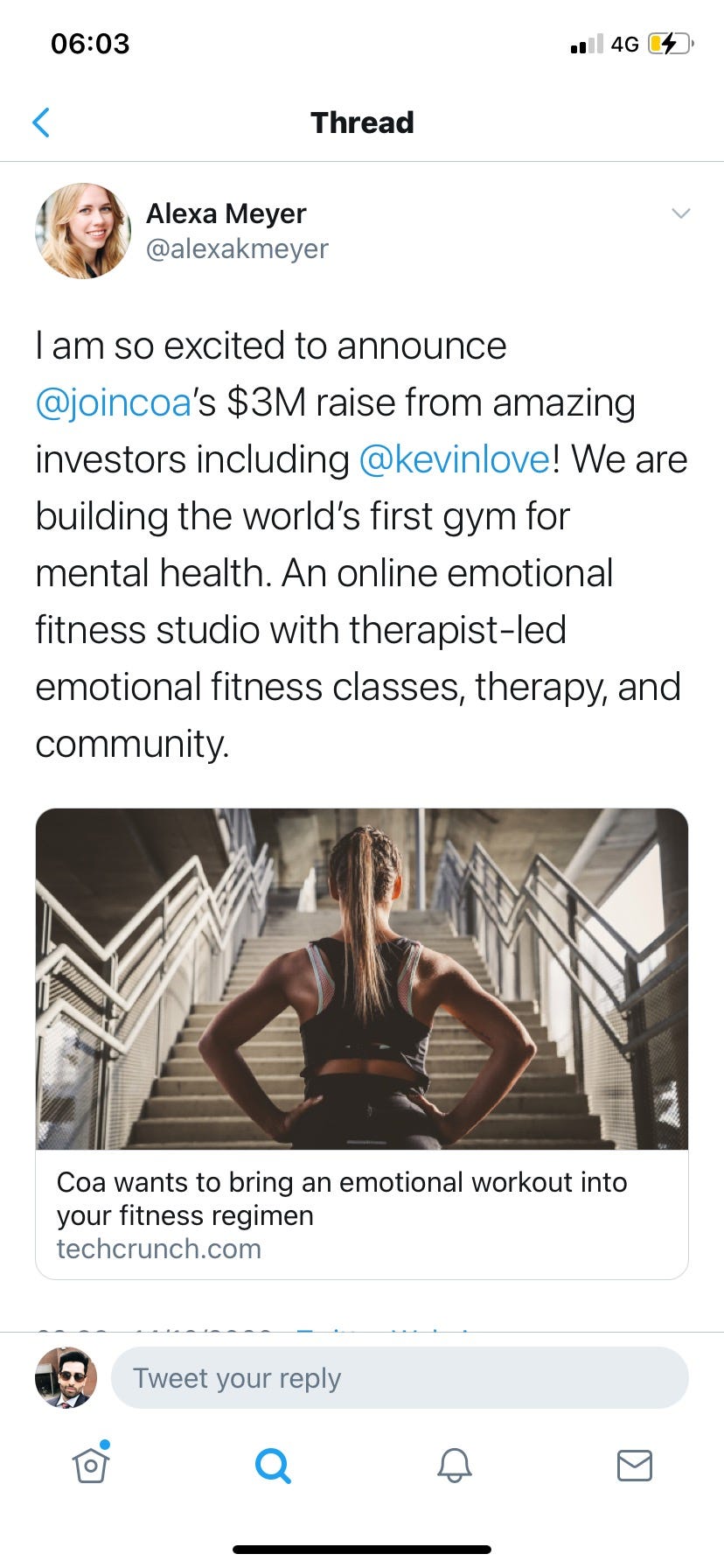 I think the mental health space will see the greatest innovation in the next few years. Amazon releasing the Halo band is a move in the right direction. The halo uses AI and voice detection tracking voice speed, pitch rhythm and intensity to predict mood and energy with daily summaries. Mood tracking will help earlier interventions as this space develops.